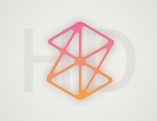 On the day of its release in the United States,
Microsoft
confirmed that the
Zune HD
media player will function as a games device, with 3D versions of
Project Gotham Racing: Ferrari Edition
,
Vans Sk8: Pool Service
and
Audiosurf: Tilt
expected to become available by the end of the year. The games will be available from the
Zune Marketplace
, along with applications for a variety of services including
Twitter
,
MSN
and
Facebook
.
"With today's announcement, the Zune business is growing into a comprehensive entertainment service that's no longer tied to any one screen or device,"
said
Enrique Rodriguez
, corporate vice president of the TV, video and music business at Microsoft.
"Zune lets consumers connect to their music, TV shows and movie content and enjoy it on the three screens they use every day."
Users have access to a wide range of multimedia through the Zune software running on a PC, or over a WiFi connection if it is available. The Zune
HD
costs $219.99 for the 16GB version and $289.99 for the 32GB version. It is only currently available in the United States with no plans to release to any other territory being announced yet, but Microsoft will be
bringing the brand to Europe
when "Zune starts to deliver video content to users through the
Xbox Live Video Marketplace
".
Check our review of the device here:
Unboxing the Zune HD