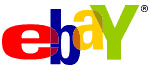 The founders of the Internet phone company
Skype
have sued
eBay
today, alleging that the auction giant broke copyright law when they altered and shared the
P2P
source code behind the software.
Niklas Zennstrom and Janus Friis, the billionaire founders of the software, filed the copyright lawsuit this week. eBay purchased Skype for over $3 billion USD in 2005 but the founders retained ownership of the source code and licensed it to eBay for use.
The founders are seeking an injunction as well as statutory damages that could reach as high as the billions. They two men already filed a similar suit earlier this year in the UK which is expected to go to trial in 2010.
eBay recently announced they would
sell most of Skype to a group of private investors for $1.9 billion USD
and it is unclear whether the suits will block or delay the sale.
"Litigation often will delay a deal, and there is often a lot of pressure on companies to settle litigation in advance of a deal,"
added Michael Klausner, a Stanford Law professor.
eBay spokesperson John Pluhowski added however that the case's basis
"are without merit and are founded on fundamental legal and factual errors. We remain on track to close the transaction in the fourth quarter of 2009."