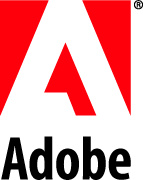 Adobe Systems Incorporated
has announced the new
Adobe Flash Platform Services
, which enabled content providers and advertisers to measure and monetize applications across social networks, desktops and mobile devices. Adobe Flash Platform Services are online, hosted services that allow developers to add innovative capabilities to Web applications.
With the growth of social media, advertisers and publishers are looking to more predictable and effective methods to reach audiences. There are many benefits to using sharable, social applications to connect with customers; however, it can be difficult to get users to install the applications.

The new Distribution service from Adobe helps solve these challenges. The solution includes a unified management tool to effectively promote, measure and monetize Web applications and games. "Our customers rely on the Adobe Flash Platform to make rich and compelling applications that work across operating systems and screens," said David Wadhwani, general manager and vice president at Adobe.

"The new services from Adobe allow Flash Platform developers, advertisers, game makers and other content publishers to connect with an even larger audience more effectively, and grow revenue opportunities."