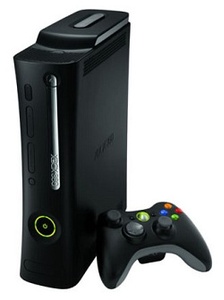 Microsoft
has started a new promotion this week, offering a $50 USD rebate on the
Xbox 360 Elite
console. The promotion is through Microsoft and
Netflix
, and is available to all 50 states in the US.
Dell Home
has the
Xbox
360 Elite 120GB Console for $300 but you can use an additional 15% off coupon
6FWJ247J1P44CK
bringing the total down to $255 USD. With the rebate and using Dell DPA the total price for your new shiny Elite is $197.
For more information on the rebate, please visit this link:
Xbox 360 Elite Rebate.
The rebate is good for any purchase between today and October 5th, and you will need an "ORIGINAL UPC Code from the product box with the product name and barcode clearly identified from the product (click here to see UPC location)"
You will also need "a copy of your sales receipt that clearly shows the date and store name where you purchased your product as well as a printed copy of the e-rebate form."