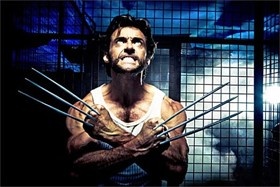 The new release
X-Men Origins: Wolverine
is selling well on
Blu-ray
, says
20th Century Fox
, with over 20 percent of sales coming in the
HD
format. On average, Blu-rays account for 12.5 percent of all sales.
Although they would not give numbers, the studio said Wolverine was their best ever selling Blu-ray, beating out
Quantum of Solace
, which was released in March.
"Wolverine launched this summer [season] in theaters and is now doing the same for the holiday season in home entertainment,"
added Simon Swart, executive VP/general manager at Fox.
"Wolverine is Fox's biggest selling Blu-ray ever."
The studio also added that the movie's
BD
Live features were the most popular ever.