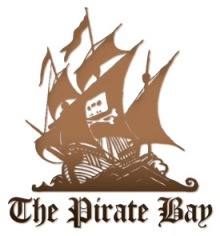 As if things weren't bad enough for the proposed acquisition of the
Pirate Bay
by
Global Gaming Factory X
, the company's chief executive officer
Hans Pandeya
has lost control of his assets. A Swedish court found that Pandeya owes about $400,000, including interest, to
Johan Sellstrom
, a former business partner in Global Gaming. The court ruled that the state will take control of his assets until enough can be sold to pay back Sellstrom.
"I was pleased to find that the Court has ruled that my promissory note is indeed genuine,"
Sellstrom said in an
e-mail to CNET
.
"More importantly, they agreed that a lien against Pandeya's net assets had to be put into effect immediately in order to prevent evasive measures on his part. I look forward to a hasty process in order to minimize the damage that Hans Pandeya has caused the share holders of GGF and wish them all the luck with the acquisition."
Pandeya called the claims
"bogus"
and says he paid back Sellstrom already in a property deal that eventually went bad. He went on to say that the court's decision may harm GGFX' acquisition of the Pirate Bay website, since affect his ability to raise capital. Pandeya had said he would use his own assets as security on any loan he received to help the company acquire the Pirate Bay.
"The application appears to be a measure to ensure payment of a claim but the approval of a lien will seriously damage (Global Gaming) and its shareholders,"
a letter to the court reads.
"Pandeya's real estate assets and shares are being used to guarantee the acquisition. If Sellstrom is awarded a lien the acquisition will become more difficult and the value of Pandeya's assets decreased."