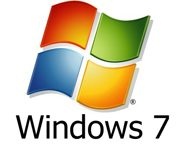 Microsoft Corp.
has released the final
Windows 7 XP Mode
software to manufacturing, and will offer it for download later this month from its website. The Windows 7 virtualization tool is offered to provide incentive for businesses to upgrade to Microsoft's new operating system when it is released later in October.
"We expect many Windows XP applications to be compatible [with] Windows 7,"
reads a blog post from Microsoft,
"however Windows XP Mode is meant to serve as an added safety net so small and mid-sized businesses can migrate and run Windows 7 without any road blocks."
Windows XP Mode software will be available for users of Windows 7 Professional, Windows 7 Enterprise, or Windows 7 Ultimate
from Microsoft's website on October 22
, when WIndows 7 is scheduled to launch. It requires an extra
gigabyte
of
RAM
, 15GB disk space and virtualization features must be present in hardware and activation in BIOS.