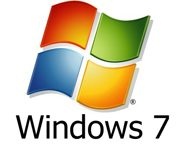 Intel
, which infamously snubbed
Vista
for its own systems, has announced today they will be upgrading from
Windows XP
to
Windows 7
, seemingly closing the chapter on the Vista OS.
Microsoft
CEO Steve Ballmer directly cited Intel today in a memo to corporate partners, saying Windows 7 will give the industry giant
"improved performance, greater application responsiveness, and a better platform for mobile workers."
Intel released a study as well, giving almost perfect marks for the new OS.
"After 3 months of trial with over 300 users, 97% of our test users would recommend the new OS to peers and Intel IT sees the potential to save $11M over the next three years,"
said the release.
"Because of improved employee productivity, reduced costs, ease of deployment and enhanced security, Intel IT is rolling out Windows 7 to early adopters this year and enterprise deployments starting early 2010."
Bloomberg
adds that
Starwood Hotels & Resorts
and
Continental Airlines
have both also upgraded to 7, but neither company would confirm.