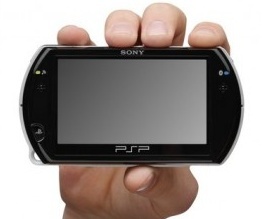 Just under one week after its launch, UK retailers have already begun dropping the price of the
PSPgo
handheld, slashing the price from the MSRP of £224.99 to £199.99.
A few of the large retailers cutting the price are
HMV, GAME, Play.com
and
Amazon
, all in what seems to be a way to unload inventory.
The news follows Sony's
Sony
announcement yesterday
that the handheld was selling "within expectations"
and sales were up 120 percent week-on-week.
The online retailer
ShopTo
however,
has said today
that
PSPgo
sales have been slow since launch on October 1st, mainly due to its higher price, and lack of
UMD
drive.