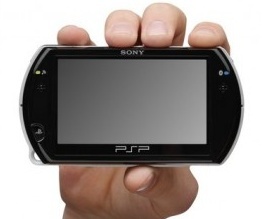 Sony America
corporate communications director Patrick Seybold has said today that overall
PSP
sales have jumped 300 percent in the United States since the release of the UMD-less
PSPgo
last week.
Not surprisingly, given the hardware numbers, game downloads via the
PlayStation Store
also spiked, about 200 percent.
"The launch of PSPgo has generated strong consumer interest in the overall PSP platform and the PlayStation Network's digital content offering,"
said Seybold.
"With several blockbuster games launching digitally and on UMD in the coming weeks - from LittleBigPlanet to Assassin's Creed Bloodlines - we expect this momentum to continue and look forward to a strong holiday season for both the PSPgo and PSP-3000."
On October 5th,
Sony Europe
announced sales were up about 120 percent,
despite poor critical reception of the device.