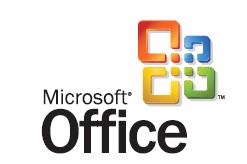 Microsoft
has announced that they will begin offering a version of the upcoming
Office 2010
as an ad-supported "
Starter
Edition," allowing consumers of new PCs (it comes pre-loaded) to use the popular suite for free.
There is of course, a catch, and that is that the Starter edition will only include Word and Excel and will have limited feature set.
"Office Starter 2010 will provide new PC owners with immediate exposure to the Office 2010 experience on new PCs right out of the box,
" Microsoft said.
The product will replace MS Works, the productivity suite usually included in new release PCs for free or very low cost.
"It really is a replacement for Works,"
Microsoft corporate vice president Takeshi Numoto added, via
Cnet
.
"It is not a mere renaming of Works. It is an Office product."