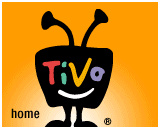 As of today owners of TiVo Series 2, TiVo Series 3, TiVo HD, and TiVo HD XL DVRs connected to the internet can rent Blockbuster On Demand movies. Blockbuster will also begin selling TiVo DVRs at their brick and mortar rental outlets.
"By bringing Blockbuster's content direct to TiVo subscribers, we show once again that TiVo offers much more choice and convenience for our customers compared to other DVR offerings," said Joe Miller, senior vice president of sales and marketing at TiVo Inc.

TiVo DVRs already have clients for Amazon Video On Demand and the Watch Instantly service offered to all Netflix subscribers.