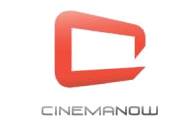 Funai and Sonic Solutions have announced a deal which will bring online video to more consumer electronics devices. A client for Sonic's CinemaNow service will be built into an as of yet unspecified selection of HDTVs and Blu-ray players built by Funai.
Funai manufactured brands include Phillips, Sylvania, Magnavox, and Emerson.

Like many online video services CinemaNow video on demand can already be used on a number of devices ranging from PCs and portable media players to blu-ray players

What makes them somewhat unique is their use of Sonic Solution's Qflix, which allows them to sell you DVDs which can burn at home, complete with standard CSS encryption, and don't depend on the continued operation of DRM servers. Unfortunately they do require you to buy a Qflix DVD burner and media.

Hideaki Funakoshi, General Manager of DVD Division, AV Management HQ of Funai, said "We view the inclusion of Roxio CinemaNow technology powering convenient access to high-quality entertainment as an important driver for consumer adoption of our next-generation devices."