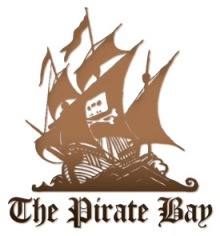 TheLocal
is reporting today that the appeal launched by the founders of the
Pirate Bay
has been pushed until next summer.
The Svea Court of Appeal in Sweden made the decision today, pushing the trial back from its previous start time of "mid-November." Bias accusations brought against two of the ruling judges forced the move, adds the court.
The Supreme Court will hear the bias cases, but TheLocal says it will likely only have a verdict by February.

"If you consider that we originally tried to hold the hearings in August and finally succeeded in getting them booked for November following a number of difficulties, and considering that the Supreme Court will likely issue a ruling in February or March, there is still a possibility that the hearings could take place just before summer,"
appeal court judge Ulrika Ihrfelt did note, however.
Ihrfelt, along with appeals court judge Kristina Boutz are the two accused of bias, mainly for their documented ties to anti-piracy and copyright holder trade groups.
The founders of the popular
torrent
tracker
were found guilty in April of being accessories to copyright violation and sentenced to prison.