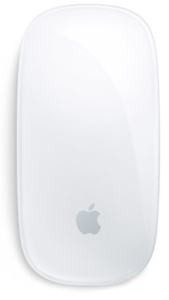 On Tuesday Apple unveiled their latest iMac,featuring up to 2TB of hard drive space, screens from 21.5 to 27 inches, and a unique mouse which incorporates the Multi-touch technology used in the iPhone and iPod Touch.
The entire top of the Magic Mouse is a Multi-touch surface, allowing you to scroll in any direction or zoom in or out. It can be purchased separately for use with any computer running Mac OS X Leopard version 10.5.8 or later. There is no Windows support.

The new iMac LCD displays are LED backlit. The 21.5 inch model has a resolution of 1920x1080 (1080P) while the 27 inch version is 2560x1440.

Available CPU options range from Intel's 3.06GHz Core 2 Duo to their 2.8GHz Quad-Core Core i7. Prices start at $1199 for a 21.5 inch model or $1699 for a 27 inch screen.

Quad-Core processors are available only in 27 inch models, and prices start at $1999.