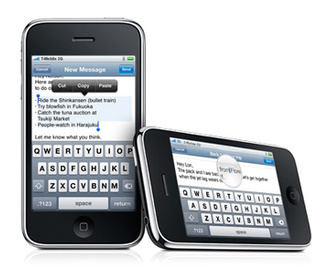 Apple
has officially begun selling the
iPhone
smartphone in China, marking the first time the smartphone has been available in the nation with the world's largest amount of mobile subscribers.
China Unicom, the second largest carrier in the nation began selling the phone on Friday, and has two models available, 8GB and 32GB.

Each model can be purchased with 3-year contract but the prices are very expensive, even for an Apple device. The smaller capacity model will sell for 4,999 yuan ($700+ USD) and the larger model will sell for 6,999 yuan ($1000+ USD).

Besides the giant price tag, the Chinese iPhones are Wi-Fi crippled, in accordance with Chines regulations.

Unicom says it hopes to sell 5 million units within 3 years.