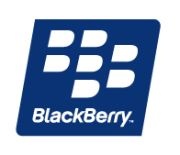 According to new
IDC
figures,
RIM BlackBerry
has once again surpassed
Apple
for smartphone market share, moving 30 percent for the quarter to 19 percent, above Apple's 17.1 percent.
The report cites the launch of the
Tour
and the
Curve 8520
as key factors in the giant leap. BlackBerry also has better distribution in "key" countries, says IDC.
Nokia
remained the clear leader at 37.9 percent and
HTC
grew to 5.6 percent while
Samsung
lost share, falling to 3.5 percent. HTC's growth was mainly attributed to the popularity of the
myTouch 3G
(
HTC Magic
).
On the whole, the smartphone market jumped 4.2 percent to 43.3 million units.