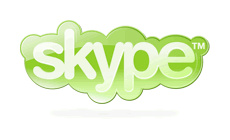 Skype
founders Janus Friis and Niklas Zennstrom have ended their lawsuit this week while agreeing to transfer ownership of their remaining part of the service, allowing for the VoIP service to finally be sold to an investor consortium.
In exchange for dropping the legal roadblocks, the co-founders will have a 14 percent stake in the new Skype. The rest of the investors will have a 56 percent stake, and eBay (the current majority owner) will hold a 30 percent stake.

Additionally, one of the consortium members had to be dropped, as the co-founders had legal claims against them in a related matter.

eBay will receive $1.9 billion in cash for part of their stake, as well as a $125 million note payable over time. The deal should close in the next few months.

"We are very pleased to have the litigation resolved. We remain confident in a great future for Skype, and we look forward to working with Niklas, Janus and the other investors as partners to help the company achieve its full potential," adds Silver Lake, one of the main consortium partners.