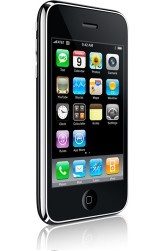 RadioShack
announced this morning that the electronics chain would begin selling the
Apple iPhone
in its locations beginning in 2010.
In response, Radio Shack's stock jumped to its highest level since November 2007, at a bit over $20.

The company has slowly been moving towards selling more phones, and has T-Mobile and Verizon mobile products currently in its stores.

"The iPhone is another significant vote of confidence for RadioShack's wireless business," adds Stephen Chick and Anne McCormick, analysts at FBR Capital Markets Corp. Both expect the stock to continue to outperform the broader markets.

Radioshack will begin selling the iPhone 3GS in New York City this month with a full rollout coming next year.