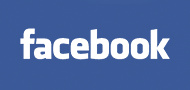 Rodney Bradford, a teenager in New York City, has been freed after 12 days of incarceration after
Facebook
confirmed that a Facebook wall post sent at the time of the alleged crime was sent from an IP address matching his father's physical address.
Bradford had been held for almost two weeks on suspicion of armed robbery in the Brooklyn project where he lived.

The teen had maintained his innocence, as did witnesses who said Bradford was in his father's Harlem residence miles away when the crime was committed.

The Facebook post, sent to his girlfriend, asked playfully "where are my pancakes?," about one minute before the robbery took place.

Facebook confirmed that the IP address matched that of the Harlem apartment.