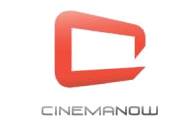 Redbox
and
CinemaNow
are teaming up to test a new digital downloads program that will give frequent kiosk customers vouchers to download titles through CinemaNow.
Users who purchase DVD-rental packages will be given gift cards that can be used to redeem downloads via CinemaNow, says company spokesman Christopher Goodrich.

Paul Davis, parent company Coinstar's CEO, says the test marks an early step of what should be Redbox's foray into digital downloads. Coinstar may also look into acquiring a company that specializes in digital delivery, adds Davis.

"We think this is a space that we should be testing in and understand better," notes Davis. "It's an interesting space that we'd like to explore."

During quarterly earnings, Coinstar said Redbox sales have jumped 90 percent from last year, while adding 2700 kiosks.