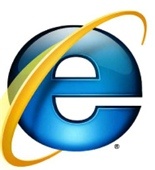 Microsoft
has said today that its upcoming
Internet Explorer 9
browser will "nearly" close the
JavaScript
performance gap that its current browser version has against rivals
Firefox
and
Chrome
.
The claim is notable especially because the software giant only started developing IE9 last month.
Says Steven Sinofsky, Microsoft president of Windows and Windows Live:
"We know we have a lot of work to do in some areas of performance. [However], we're getting very close to the other browsers."
Mozilla's director of community development Asa Dotzler says the move is unsurprising but Microsoft still has tons of work to do to match Firefox or Chrome in terms of speed and performance.
"Microsoft dug a huge hole when it mostly abandoned IE6 and the Web from 2001 until 2006. Their early efforts at ramping back up with IE7 were a big disappointment to most Web developers and while their efforts with IE8 were much better, they're still at least a full generation behind the modern browsers,"
says Dotzler.
Currently, Chrome performs JavaScript benchmarking tests 10 times faster than Internet Explorer 8 and Firefox performs them at 4 times the speed.
Somewhat shockingly is the low Acid3 scores for Internet Explorer. The Acid3 benchmark test "is a test page from the Web Standards Project that checks how well a web browser follows certain selected
elements
from web standards, especially relating to the Document Object Model and JavaScript." IE9 scores a 32 out of 100, while Chrome,
Safari
and Firefox all score 100/100. Even the beta of Firefox 3.6 scores a 92.
"We need to do a better job on Acid3,"
Sinofsky confirmed.
"We have made some improvements in IE9, which now scores 32 out of 100."
IE8 scored a 24.