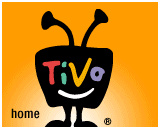 TiVo
and
Google
have announced a new alliance today in which the search engine giant will integrate TiVo's TV-viewing data into its measure for advertisements, enhancing "accountability of ad impressions."
Google TV Ads will be given "second-by-second viewing patterns of time-shifted programs" from TiVo to help Google enhance their measurement tools and sell more ads via their online auction site. Google TV Ads was started in 2007 as an experimental way to auction off television ad inventory. Advertisers are only charged if the ad impression is viewed.

"TiVo helps us to more finely calculate how many people are actually watching an ad. It gives us a large footprint of data," says Google spokesman Eric Obenzinger.

"Working with Google is an important milestone for our audience research business and represents a shared approach to developing innovative products and services to help the media industry better understand the effectiveness of ad campaigns in an evolving TV landscape," says Todd Juenger, vice president and general manager of TiVo Audience Research & Measurement.