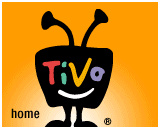 Popular
DVR
maker
TiVo
and ISP
Virgin Media
have announced a partnership this week, one that will see TiVo develop Virgin's upcoming
HD
set-top boxes.
TiVo will create a custom interface and in exchange Virgin "will be the exclusive distributor of TiVo service and hardware in the UK," says
Electronista
. Virgin has been losing market share to rival
BSkyB
in the UK and the company hopes the new generation of HD boxes will help them compete.
The boxes, besides playing back
SD
and HD streams from Virgin, will include online services such as the
BBC iPlayer
and itv.com.
The set-tops should go on sale in 2010.