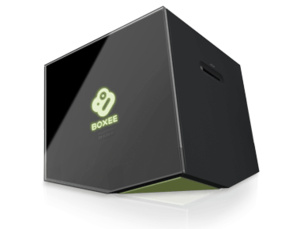 At a launch party in New York City last night Boxee representatives announced
the beta version
of their web-based media center program which runs on Windows, Linux, OS X, and AppleTV set-top boxes. The company also released additional details about the
upcoming Boxee set-top box
. It will be manufactured by D-Link and go on sale to the public next year.
Both the Boxee Box and the Boxee beta software will be on display at January's Consumer Electronics Show (CES). The software will be released to the general public at that time as well.
Before then access to the beta will be by invitation only, eventually opening to current users of the Boxee alpha version.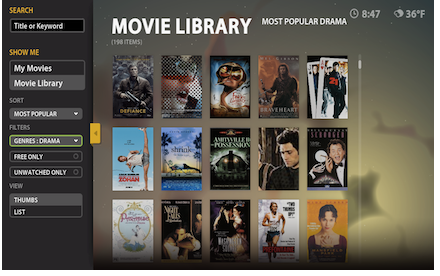 In addition to the new UI, the new Windows version of Boxee adds DirectX Video Acceleration (DXVA), allowing you to take advantage of newer graphics cards' video decoding capabilities.
The Boxee Box will have both wireless (802.11N) and wired Ethernet to connect to your home network and the internet, as well as 2 USB ports and a SD Card slot to read files locally. Video and audio connections will include a HDMI port, S/PDIF connector, and 2 channel analog audio out.
No date was given for the Boxee Box's release. Presumably it will depend at least partly on how quickly the Boxee software is ready for a 1.0 release.