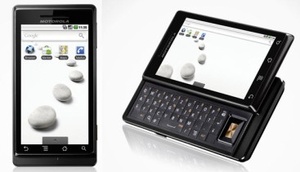 Last month we reported
that members of the
XDA Developers
forum had created a way to allow users to run the
Google Maps Navigation
internationally on their DROIDS or
G1s
, which is currently not supported officially.
As of today however, rooted Android users abroad can no longer use the impressive free turn-by-turn
GPS
application, as Google has blocked it.
Reads the XDA post:
"Google has made some anticipated changes to block us from using Navigation outside the USA. It looks like Brut.all is going to be looking at the original proxy idea again. For now, you might as well upgrade to 3.3.0, as it does have some cool new features (and you can always revert if necessary). Stay tuned to the thread for more details."
For those interested in having the latest information on the cat-and-mouse game should check the thread here:
[Think Tank #2 - UNSOLVED] Modifying Maps to enable Navigation outside USA