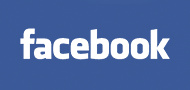 Facebook
today has completed their privacy settings re-haul, and frankly it is pretty scary what is now available for the whole world to see. In an ironic moment, founder Mark Zuckerberg had his previously hidden personal photos plastered all over the Internet after the changes some of which show the founder "shirtless, romantic and even clutching a teddy bear."
One of the main changes is the addition of Publicly Available Information. Before, you were allowed to hide all info besides your name, but now PAI means that Your name, Gender, Profile photo, Current city, Friends, Networks, and Fan pages are available to all Facebook users, always, as well as search engines unless you specifically cut that part out.

If you are an active Facebook user, it is probably smart to check the Settings->Privacy Settings page and make sure you read through all the options.