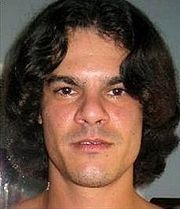 Albert Gonzalez
, the 28 year-old hacker
convicted of stealing and reselling over 170 million credit and ATM card numbers
, has asked the presiding judge in his case for a reduced sentence, citing
Asperger's syndrome
, a form of autism.
In September, Gonzalez pleaded guilty to 20 counts of identity theft, wire fraud, computer fraud and conspiracy after hacking the corporate systems of TJX Companies, BJ's Wholesale Club, OfficeMax, Boston Market, Barnes & Noble, Sports Authority, Dave & Buster's, Hannaford Brothers, 7-Eleven and Heartland Payment Systems.

Gonzalez's lawyers have submitted a psychiatrist evaluation which concluded that the hacker's behavior did indeed shows signs of Asperger's.

The convicted felon faces 15 to 25 years for his crimes and is asking the judge for a sentence closer to 15.