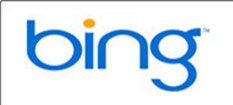 Bing! Information Designs LLC.
, a small computer-based design firm in the midwest, has sued
Microsoft
today over the name
Bing
, the name Microsoft chose to relaunch their popular search engine as.
Bing! alleges trademark infringement as well as unfair competition, claiming "Microsoft's use of the name dilutes the value of it and confuses the public about the companies' relationship to each other." The design company has used the name since 2000 and has pending application for registration of
the mark
.
The design company is looking for
"actual and punitive damages including having Microsoft pay for corrective advertising to remedy the confusion it caused."
The actual monetary amount was not disclosed.
Microsoft did not seem too bothered by the complaint, with spokesman Kevin Kutz adding:
"We do not believe there is any confusion in the marketplace [between the search engine and the design firm]."
Bing currently owns around 10 percent of the search engine market, a
far cry
from
Google's
65 percent share.