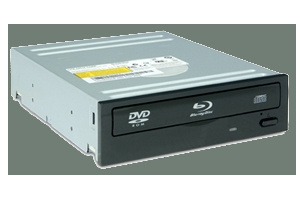 As Blu-ray continues to grow in popularity, more and more people are considering the purchase of a BD-ROM drive. To date the biggest obstacle for many consumers has been the price, which until the last few months has consistently been over $100 for even a reader.
Earlier this year Lite-On introduced the iHOS104 BD-ROM drive. At around $60 for the OEM version and $70 for the retail model it's currently the least expensive Blu-ray reader you can buy.
We decided to pick up an OEM unit and try it out.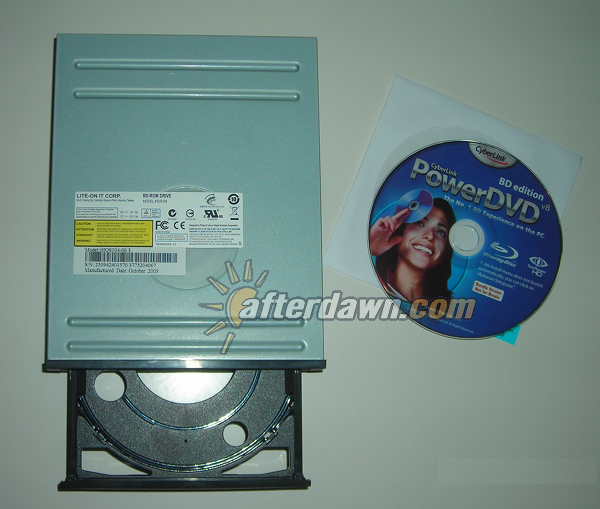 The iHOS104 is rated for 4X Blu-ray reading, 8X DVD and 32X CD reading. It comes with an OEM version of Cyberlink's PowerDVD 8 BD Edition.
The first thing we looked at was read speed. We used Nero 9's DiscSpeed application to read both dual layer and single layer commercial Blu-ray (BDMV) discs, and also tested the drive's DVD reading capabilities.
Somewhat surprisingly, the iHOS104 manages to read double layer (BD50) discs faster overall (average read speed) than single layer. This seems to be due to the fact that it takes a long time to reach maximum read speed.
Burst rate, on the other hand was significantly better for single layer discs. This doesn't come as any great surprise since single layer discs are easier to read than double layer.
Overall Blu-ray reading performance was quite acceptable. It took around 20 minutes to rip a 17.5GB BD25 disc and 45 minutes to rip a 42GB BD50 disc.
Single Layer Blu-ay Disc (BD25)

Transfer Rate
Start
1.69x
End
3.64x
Average
2.79x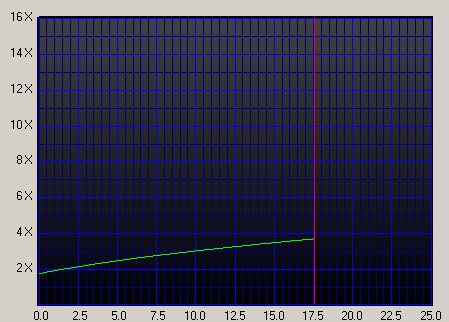 Access times
Random
116 ms
1/3
189 ms
Full
239 ms
Burst Rate
40157 KB/s
Dual Layer Blu-ray Disc (BD50)

Transfer Rate
Start
1.70x
End
1.73x
Average
2.95x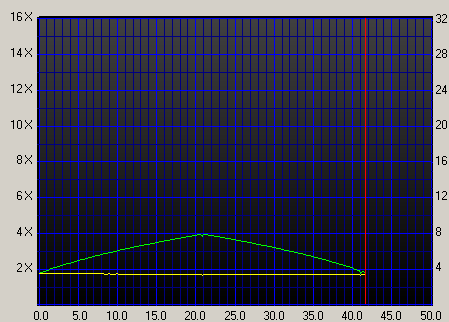 Access times
Random
134 ms
1/3
231 ms
Full
751 ms
Burst Rate
38072 KB/s
We also tested DVD reading. At just 8X it's not going to win any awards, but its average of just over 6X reading a nearly 8GB dual layer DVD was good considering that limitation.
Dual Layer DVD (DVD9)

Transfer Rate
Start
3.38x
End
8.03x
Average
6.04x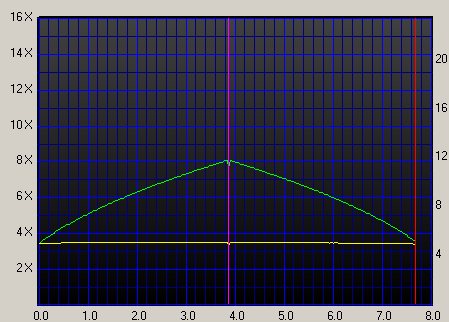 Access times
Random
131 ms
1/3
145 ms
Full
200 ms
Burst Rate
41146 KB/s
Software
Despite being an OEM drive, our iHOS104 came with a copy of Cyberlink PowerDVD 8 BD Edition. Being OEM software it's limited to stereo audio so it's not particularly suitable for Blu-ray playback.
Of course it does qualify you for an upgrade to the latest and greatest retail version of PowerDVD (PowerDVD 9 Ultra), so even if you never install it there's some definite value.
PowerDVD also includes a handy tool called BD Advisor to test your computer for Blu-ray playback and suggest driver and hardware updates to make this possible.
Value
The Lite-On iHOS104 isn't the fastest drive on the market. Other Lite-On drives can read at 6X or even 8X and many can even burn DVDs and CDs.
But clearly it is a good deal. Its relatively low price makes it very attractive for anyone worried about spending too much while the software is like a coupon for the the retail version of PowerDVD.
After only two weeks of testing it may be premature to call it a great drive, but if you're looking for a BD-ROM drive at an affordable price you should think about picking one up.