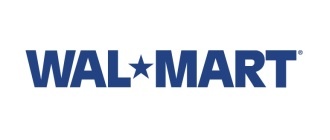 It appears that giant retailer Wal-Mart's aggressive
Blu-ray
sales over the last quarter has paid off, with the company now about tied with
Best Buy
for
BD
market share.
The numbers, via the
NPD Group
, show that Wal-Mart now commands 30 percent market share of
Blu-ray disc
sales, about even with Best Buy at 35 percent. In May, Wal-Mart had around 20 percent while Best Buy had an impressive 45 percent.
Despite usually having better prices than BB,
Amazon
and
Target
remained in third and fourth place, with about 15 percent and 10 percent respectively.
Overall, consumer spending on BD movies was up 83 percent year-on-year, and retail chains are actively fighting for market share.

"We're seeing it as more of a horse race with Blu-ray,"
adds Russ Crupnick, senior entertainment industry analyst for NPD, via
VB
.
"I think Walmart has made a strong effort over the past year, being aggressive with price. They are very specifically targeting an untapped market. They are saying this isn't just a high-tech product. It's something that women and families can enjoy."