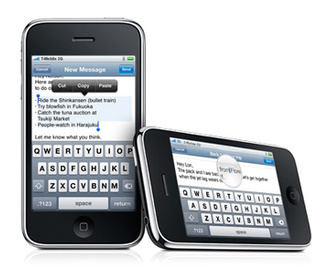 According to a pic sent in by a forum user,
Apple
may be ready to replace the aging
iPhone 3G
with an
8GB iPhone 3GS
at the $99 price point.
First reported on the German apfeltalk forums, the user, .David, ordered a refurbished 8GB iPhone 3G and received the phone but in packaging suggesting that it was a 3GS model.
Says his original post (translated):
"Seems to be an iPhone 3G (back and no compass, FW) 3.0.1 on it. However, the packaging is clearly designed for an iPhone 3G [S] 8GB. Ordered was a refurbished 3G iPhone 8GB.

Vote: who have a refurbished iPhone 3G in a new packaging of the packaged iPhone 3G [S] 8GB, because the enhancement is clearly new. Which clearly indicates that the sale of the iPhone 3G [S] 8GB immediately imminent."
We will keep you updated.