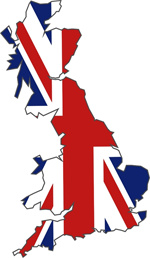 Ministers in the UK have admitted this week that the
Digital Economy Bill
proposed to curb piracy and suspend multiple time offenders from the Internet will cost taxpayers £500 million, or about £25-a-year for every broadband subscriber.
The DEB would
force
ISPs to send warning letters to anyone downloading unauthorized movies, music and games and would kick multiple time offenders off the Internet after a third offense.
Assessments published with the DEB show that the "protective" measures will bring £1.7 billion in extra revenue for the film and music industries over the next ten years, as well as £350 million in VAT for the Government.
At least some of the ISPs haven't rolled over and died as of yet, with
TalkTalk
CEO Charles Dunstone recently publicly announcing:
"Broadband consumers shouldn't have to bail out the music industry. If they really think it's worth spending vast sums of money on these measures then they should be footing the bill; not the consumer."
Large ISP
BT
had the same idea. Says John Petter, managing director of BT Retail's consumer division: The bill is
"collective punishment that goes against natural justice. Put yourself in the shoes of a small businessman who has a rogue member of staff. Your internet access could get cut off because of the actions of one individual. It really feels like the UK is out on a limb with these proposals compared to the rest of the world."
Jeremy Hunt, the Shadow
Culture
Secretary, also believes the Government should not rely on the consumers to pay the costs.
"It is grossly unfair that Labour expects millions of innocent customers to pay extra each month because of the actions of a minority. By their own admission this will make broadband unaffordable for tens of thousands of people, which flies in the face of government policy to increase take-up in disadvantaged communities."
The
BPI
, always one to make bold statements, added:
"It is in everyone's interest that ISPs' statutory obligations can be discharged as cost efficiently as possible — particularly those law-abiding broadband customers who currently carry the burden of infringers. We are confident that those costs will be a mere fraction of the stratospheric sums suggested by some ISPs, and negligibly small when set against their vast annual revenues."