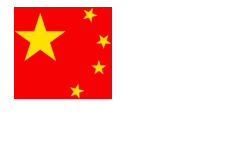 China has arrested over almost 5400 people in 2009 in its latest Internet pornography
crackdown
, calling the new tougher policy a key piece of China's "state security."
In the last month, the Chinese government began offering up to 10,000 yuan (about $1500 USD) to anyone who reported sites featuring porn, and 9000 sites were taken down alongside the arrest of 5394 citizens.
For 2010, China says it will
"strengthen punishment for Internet operators that violate the laws and regulations...severely punish operations that have serious problems with harmful information".

"Purifying the Internet environment and cracking down on Internet crimes is related to long-term state security,"
added the ministry, via the
AFP
.
While the number arrested may seem large, it is important to note that China has 338 million Internet users, and thousands of porn sites and operators remain active today.
Porn, certain Google searches, Facebook, MySpace and Twitter are all blocked in the nation.