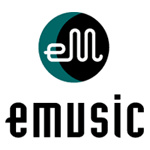 eMusic
has announced that it will be adding artists from
Warner Music Group
, the third largest record label on the planet.
The new deal will make 10,000 catalog albums available for downloading, but will not include new popular hits.
eMusic says it hopes to expand to 400,000 subscribers by the end of the year.
CEO Danny Stein added that the company is looking to make licensing deals as well, which will allow its catalog titles to be streamed to paying subscribers.
"We have a bunch of things in store for 2010 that will allow us to grow again and that includes streaming,"
Stein added.
"The biggest issue comes with the rights holders being able to take on new business models.
"