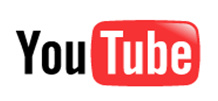 Google
has announced that
YouTube
will begin
streaming
all
Indian Premier League
cricket games beginning in March.
The IPL features the world's best players, in eight teams, and is extremely popular in the nation.

YouTube has the exclusive online rights for IPL content for the next two years and both will share ad and sponsor revenue.

This is the first time Google has a deal to stream live sporting events.

"We are excited, this will put India at the center of a global experience," added Shailesh Rao, managing director of Google India. "YouTube offers an open platform for sports and entertainment companies to take their content to a global audience and a great opportunity for advertisers."

Interestingly, viewers of the IPL will be able to customize their viewing by altering camera angles and choosing when to watch interviews.