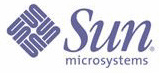 The European Commission has approved
Oracle
's bid for hardware and software vendor
Sun Microsystems
. The Commission granted Oracle an unconditional approval to take over Sun Microsystems, in a deal worth €5.17 billion ($7.75 billion), after previously being concerned about the proposition.
The takeover of Sun, which developers the popular
Java
programming language amongst other products, was approved the U.S. Department of Justice in July.
"I am now satisfied that competition and innovation will be preserved on all the markets concerned. Oracle's acquisition of Sun has the potential to revitalise important assets and create new and innovative products,"
EU Competition Commissioner
Neelie Kroes
said
.
Sun Microsystems shareholders had also given their blessing to the buyout. Following concessions by Oracle last month, such as the extension of the terms and conditions of existing commercial licenses for up to five years, the EU Commission came to the conclusion that the deal would not have a negative impact on the market within Europe.