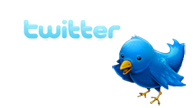 Expedition 22 Flight Engineer T.J. Creamer has sent the first live Tweet from space today, via Crew Support LAN on the
International Space Station
.
Said Creamer: "Hello Twitterverse! We r now LIVE tweeting from the International Space Station -- the 1st live tweet from Space! :) More soon, send your ?s"

Creamer and other astronauts at the Space Station had sent Tweets before, but they had been emailed to ground control and then posted manually.

PCmag says of the new LAN setup: "The Crew Support LAN provides indirect access to the Internet via existing communications channels. When the ISS is in contact with the ground via Ku-band communications, the astronauts have remote access to a ground computer, which can then access the Internet and relay the screen up to the ISS."