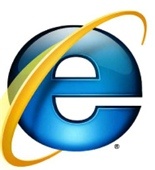 Microsoft
has recently filed a patent relating to the upcoming
Windows Explorer 9
web browser that will enhance the functionality of tabbed browsing and tab management.
Neowin
says the patents (pictures at end of article) describe "a system and method for selecting a tab within a tabbed browser."
The patent was filed in September of last year, and shows that IE8's "quick tabs" feature will be upgraded substantially. In addition to thumbnails of all open tabs, users will be able to drag and move the tabs from within the Quick Tabs page. Thumbnails will enlarge when you hover over them with the mouse, allowing for an easier preview of the page.
Check the patent pictures here, via
Neo
: