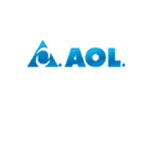 AOL
has announced it will be acquiring the Internet video firm
StudioNow
for $36.5 million in cash, in an effort to boost the company's video offerings.
The
portal
now owns 80 sites, and CEO Tim Armstrong adds:
"We have a big need for video."
Because of the acquisition, AOL can expand quicker then building a video platform from scratch, adds Armstrong.
"We did a search across the video landscape," he said. "We knew we wanted to buy, versus build, because of the time frame we were looking at,"
he said.
The
Washington Post
says StudioNow's "founder has said his company can produce videos for corporations at a cost of $3,000, compared with to what was once a typical starting price of $15,000. The firm's clients have included publisher Simon & Schuster and Maxim magazine."