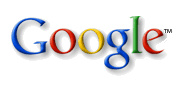 Google
has announced the launch of a new version of
Google Voice
for the
Apple iPhone
, one that cannot be downloaded through the app store but instead used through the web browser.
In July, the original Google Voice app was rejected from the app store and faced large criticism, prompting the FCC to look into Apple's rejection process.
The Voice service allows users to make cheap long-distance calls online, and the ability to forward phone calls from one number to multiple phones.
Google says the new version is a "Web app" that is "much more interactive than the previous browser-based version of the service, with the ability to listen to voice mails directly from within the browser and to dial phone numbers on an interactive on-screen keypad."
The new version will work for iPhone 3.0 and above
firmware
and for WebOS based
Palm
smartphones.