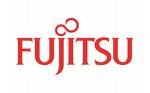 According to the
NYTimes
,
Fujitsu
will be suing
Apple
over the rights to the name
iPad
.
In 2002, Fujitsu released a real-time, portable inventory-management device called the "iPAD," which was last updated in 2006.
The iPAD runs with a "PXA 270 processor with
Microsoft
Windows CE .NET 5.0, together with a
802.11
b/g radio and Bluetooth v1.2." Companies such as Current Directions still advertise the sale of the product.
PCMag
says there is one problem:
"The Fujitsu iPAD trademark stalled because of an earlier filing by another company, Mag-Tech. Fujitsu let its application lapse, but revived its application. Apple has asked for more time to fight the application."