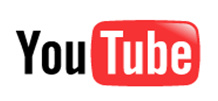 YouTube
has announced today that they will be adding parental controls, letting parents filter certain videos and block their kids from watching them.
Some of the videos that can now be flagged inappropriate and filtered are those that show off violence or sexual content.

Scott Rubin, head of child safety policy for YouTube says the filtering will remain a challenge: "With 20 hours of video uploaded every minute to YouTube, we really count on our community members … to know our community guidelines, those rules of the road, to flag videos they think violate the rules."

The new parental controls are dubbed "Safety Mode," and it will limit videos flagged as containing nudity, narcotics, graphic violence and news containing violence. All comments are collapsed on open, and if the kids choose to view them, all comments with profanity are filtered. Safety Mode remains locked at all times, even if the user is logged out.

Safety Mode is browser-specific and must be turned on for all browsers that are used on the computer. The controls are also account-specific, and must be turned on for those accounts.