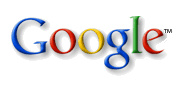 Google
has taken down a few of the most popular music blogs available on
Blogger
this week, leading to an avalanche of criticism. Google, for their part says the sites were taken down after repeated copyright claims.
A few of the most popular sites,
Pop Tarts
, Masala, I Rock Cleveland, To Die By Your Side, It's a Rap and Living Ears were taken down without warning, but a few are back up, at their same URLs.
Blogger product manager Rick Klau wrote of the controversy: If Google receives
"multiple [Digital Millennium Copyright Act] complaints about the same blog, and [we] have no indication that the offending content is being used in an authorized manner, we will remove the blog."

For their part, many of the sites in question have taken down songs before without question when asked, and some have the songs up legally.