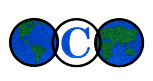 The
International Intellectual Property Alliance (IIPA)
has given a document to the
U.S. Trade Representative
, damning Canada's laws with regard to copyright and intellectual property protection. The document was provided on the last day of the U.S. government's
"Special 301"
process which targets some of the world's worst countries with regard to the protection of intellectual properly.
Canada has long been a target of process, due to perceived weaknesses in the countries laws. According to the IIPA document, Canada is
"fast gaining a reputation as a haven where technologically sophisticated international piracy organizations can operate with virtual impunity."
It points out that four of the top ten
"illicit BitTorrent sites"
are located in Canada.
The IIPA says that Canada must be put on the highest-level
"priority watch list"
. The group which represents the
MPAA
,
RIAA
, NMPA,
ESA
,
BSA
and more, wants the U.S. government to pressure the Canadian government to fix its laws. Among the things objected to be the IIPA is the permission for libraries to
"format shift"
items before the become obsolete, a CAN$500 limit on statutory damages for copyright infringement for private use and the legality of
DRM
circumvention for the creation of fair use copies.
The IIPA wants Canada to implement new rules on DRM circumvention to bring it in line with the
DMCA
, where circumvention of any copy control system is illegal regardless of purpose (with some exceptions), and wants the CAN$500 cap on damages for private copyright infringement to be lifted.
Canadians already pay levies on blank media such as CDs and DVDs, but the IIPA even wants the purpose of the levies
to be specified as applying
,
"only to copies of noninfringing recordings owned by the person who makes the copies."
In other words, the levy paid by a Canadian on a blank
CD
is to cover the cost of a copy of music he/she already legally has purchased.
Whether or not Canada is even bothered by the IIPA's assertions however is unclear. The country has not filed a response this year. Back in 2007, the Department of Foreign Affairs made it quite clear how little it cares about such pressure.
"In regard to the watch list, Canada does not recognize the 301 watch list process. It basically lacks reliable and objective analysis. It's driven entirely by US industry. We have repeatedly raised this issue of the lack of objective analysis in the 301 watch list process with our US counterparts."
Canadian copyright lawyer
Howard Knopf
also criticizes the report for not highlighting areas where Canadian laws are clearly tougher than U.S. laws, such as the levies already mentioned, more limits on
"fair use"
and the lack of right currently to
"time shift"
content.