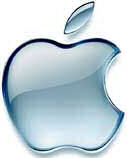 Apple Inc.
has reportedly thrown out a bunch of applications for the
iPhone
that contain adult content under a new policy that bans all
"overtly sexual content"
. Developers have been getting notices from Apple informing them that their applications have been removed from the
App Store
, without any prior warning or notification of a change in policy.
This could be a setback for some small app companies that were developing for the platform.
On the Go Girls
had half of its portfolio removed from the app store, while
Jens Ltd
was left with only one application remaining; and the purge is apparently on-going. A number of apps provided by
Maxim
were removed too, showing that established brands aren't being ignored either.
Playboy
's latest app is
reportedly still up
.
"Whenever we receive customer complaints about objectionable content we review them. If we find these apps contain inappropriate material we remove them and request the developer make any necessary changes in order to be distributed by Apple,"
a statement from Apple reads.