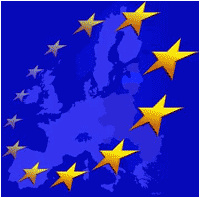 The European Commission (EC) is set to approve a merger between
Orange
and
T-Mobile
, which will create the largest mobile phone company in the United Kingdom. A request from the
Office of Fair Trading (OFT)
to the Commission to launch its own independent investigation spurred both operators into action to alleviate any concerns that regulators might have with the merger.
Among the concerns were the dominant share the new company would have over the scarce wireless spectrum and what the merger would have meant to the UK's smallest mobile phone network;
3
. Despite being the smallest network in the UK, 3 can be credited with driving price competition in the UK in recent years.
In order to fend off a lengthy competition-probe in the UK, T-Mobile and Orange came to a deal with 3, which is owned by Hong Kong conglomerate
Hutchison Whampoa
.
Under the new deal, 3 will get access to 3,000 more mast sites across the UK. This would bring its total access to 16,000 sites and give it the
largest 3G network in the United Kingdom
. As for concerns about the wireless spectrum, T-Mobile and Orange agreed that the new mobile network would give back a quarter of the spectrum allotted to it for use by rivals to provide wireless broadband services.
The OFT's main concern appeared to be the effect the merger would have on the 3 network, and so it would appear the European Commission has resolved all major concerns from a competition stand-point. The EC had until March 1 to respond to the OFT request.
However, the merger could still face objections from
Vodafone
or
O2
, both of which have only given a lukewarm reception to the wireless spectrum concession.