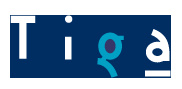 In a podcast ahead of the
Global Investment Conference
in London, UK Prime Minister Gordon Brown singled out the games industry in the region as one of its most successful sectors. The games industry in the UK is
"leading the way"
in Europe,
according to Brown
.
"We're leading the way in creative industries: by far the biggest producer of computer games in Europe,"
he said.
"And we're leading the way in digital communications. In a country with only one per cent of the world's population, more than a third of all internet traffic is routed through UK servers." TIGA, a trade association that represents the games industry in the UK, did not miss the opportunity to use the prime minister's comments to lobby on behalf of the industry.

"We warmly welcome Prime Minster Gordon Brown's comments and urge him to act quickly to introduce a Games Tax Relief as outlined by TIGA2, for the UK games development industry in the coming Budget," said TIGA CEO Richard Wilson.

"We hope that the support of the Prime Minister will ensure a commitment by the Government to the introduction of Games Tax Relief and so guarantee that the UK video games industry remains world leading."

Business Secretary Lord Mandelson also spoke at the conference yesterday, saying that the UK has the biggest industries for life sciences, financial services, creative industries and ICT in Europe, and that the Government would take the necessary steps to boost the sectors.