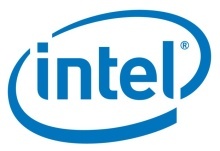 Intel Corporation
has revealed that it too was hit by a sophisticated cyberattack in January 2010, around the same time that
Google Inc.
publicly announced that its services were the target of an attack from China. Intel spokesman
Chuck Mulloy
stressed that there was no current link between the two attacks.
"The only connection is timing,"
Mulloy said
.
However, the company did point out the similarity to the attack on Google in its annual filing with the
U.S. Securities and Exchange Commission
. As many as 30 targets were involved in a sophisticated attack in January, and researchers claim to be closing in on those responsible as they follow the trail back to the source of the events.
One freelance security researcher with links to the Chinese government is suspected of
authoring
the code used against Google at least, and a trail allegedly leads back to two schools in the country. The Chinese government, and both schools, deny and dismiss both charges.
The attacks brought further tension between the United States and China as U.S. President
Barack Obama
and Secretary of State
Hillary Clinton
pressed the Chinese government for an explanation publicly.
Mulloy said that Intel's systems are a target of hack attempts on a regular basis, and when asked whether the company had worked with Google on the issue, he only said that their security folks
"work very closely and collaboratively throughout the industry."