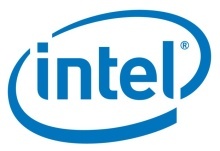 Intel Corporation
and a group of 24 venture capital firms have announced an investment plan for companies in the United States. Venture capital firms including Advanced Technology Ventures, Braemar Energy Ventures and Bridgescale Partners will invest $3.5 billion in companies that develop promising technology in the United States.
Intel President
Paul Otellini
said that the firm would cough up $200 million itself toward the plan.
"The members of this alliance have committed to invest $3.5 billion in promising clean technology, information technology and biotechnology companies over approximately two years,"
Otellini said in a speech
at the Brookings Institution think tank.
Additionally, Intel also announced plans for it and other companies to double their hiring of college graduates in the country, creating more than 10,500 new jobs. Otellini estimated the total annual paychecks would total more than $1 billion.
The companies that have vowed to take on more college graduates are..
Adobe Systems Inc.
Autodesk Inc
Broadcom Corp
CDW LLC CDW.UL
Cisco Systems Inc.
Dell Inc.
eBay Inc
EMC Corp
General Electric Co
Google Inc
Intel Corporation
Liberty Mutual Group
Marvell Technology Group Ltd
Marvell Semiconductor
Microsoft Corp
Yahoo Inc